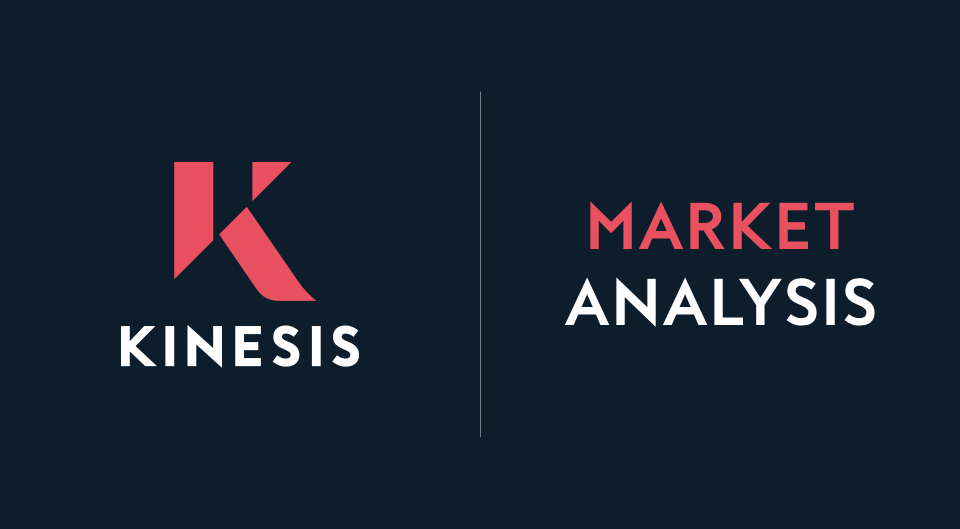 Kinesis Macroeconomic Analysis
The European Central Bank meeting did not shake the markets more than expected. Christine Lagarde confirmed that the European Central Bank will remain "dovish", and it is ready to accept inflation even higher than 2%, at least temporarily. The inflation goal has now moved to symmetrical 2%: in other words, after the latency of price growth seen in recent years, temporary inflation slightly higher than 2% would not lead to immediate restrictive moves by the Central Bank, as such values ​​could still be seen as contextual for the achievement of the long-term inflation target.
The result on the markets was that of a moderate weakening of the euro, while on the Forex, the exchange rate between the euro and the dollar slipped below 1.18.
Kinesis Gold Analysis
The gold price remains in the tiny lateral trading range of the last few days, continuing its slow dance around the $1,800 mark.
Bullion, in fact, after the recent rebound above $1,820, has been unable to continue its bullish movement, slowing down to $1,800. This decline was mostly due to the strength of the greenback. Despite this, prices rebounded every time that approached the support zone of $1,790, confirming the current consolidation phase.
In a few words, in the short term, the picture appears uncertain, with the strength of the dollar holding back other ambitions for quick recoveries. In a longer timeframe, however, there are good chances that gold could find room for further bullish movement.
Kinesis Silver Analysis
Despite the strength of the US dollar, Silver is showing some recovery signal. Price remains well below the resistance zone of $26, but at least is rebounding from the minimum reached earlier this week below $25. The technical picture remains weak, while a clear improvement of the scenario will come only with a solid recovery of $26 and a clear surpass of the resistance placed at $26,5.
Carlo Alberto De Casa is Market Analyst for Kinesis.
He also writes as a technical analyst for the Italian newspaper La Stampa.
Carlo Alberto provides regular commentary for UK outlets including the BBC, Telegraph, the Independent Bloomberg & Reuters. He is also a commentator for CNBC Italy. He worked for Bloomberg as their Equity Research Fundamental Analyst before joining brokerage ActivTrades in 2011 to specialize in currency markets and commodities. In 2014 he published a book on gold and the gold market, followed by a new updated edition in 2018.
This report is not an offer of or solicitation for a transaction in any financial instrument. No representation or warranty is given as to the accuracy or completeness of this information. Any material provided does not have regard to the specific investment objective and financial situation of any person who may receive it. Past performance is not a reliable indicator of future performance.